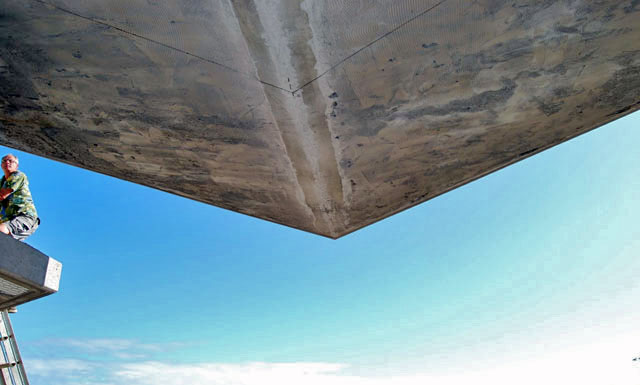 As humanity's consciousness shifts from combating the elements to harmonizing with Nature, it becomes clear that everything we need is ultimately provided by Nature itself. In the Hi'ilani EcoHouse, Nature and technology collaborate to create a home with outstanding efficiency and a small ecological footprint.
Traditional pointed roofs provide protection from the weather by diverting rainwater away. The Hi'ilani EcoHouse turns tradition upside down, reversing the form to harvest the rain rather than merely sending it away. These butterfly roofs accept the bounty of tropical rains to provide all the water needed for drinking and washing. 
This is just one of the ways bio-mimicry helps the Hi'ilani EcoHouse achieve cradle-to-cradle sustainability.