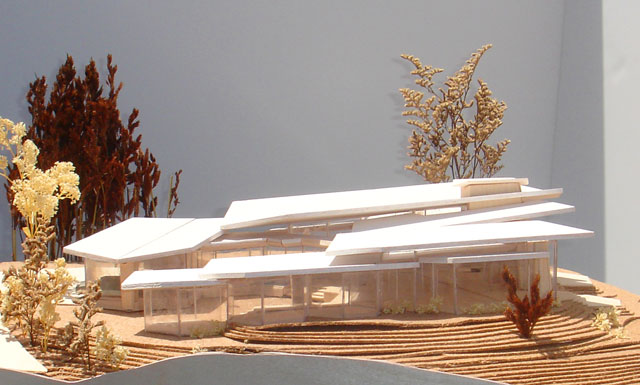 The Design Team - Studio RMA
Tweet
Studio RMA, located in Topanga near Los Angeles, developed the designs and the sculptural aesthetics of the Hi'ilani EcoHouse, based on the carbon neutral design scenarios developed by C-N Tech in the Netherlands.
Dutch born Robert Mechielsen, founder of Studio RMA, studied Architecture and Engineering at leading universities in Europe.  He is closely aligned with the carbon neutral design strategies of C-N Tech.
The Studio RMA team has collaborated with the owners over several years to create the unique forms of the Hi'ilani house. After the main carbon-neutral design scenarios were written, it was clear how the roofs had to be formed, and how the hexagon design had to be placed on the lot to create the maximum capture and reflection of the local climates.
Ultimately, all the design aspects combine to form a home providing comfort and convenience for the owners, while expressing their "vision of life."
The team:
Jimmy Thomas - SCIP Design and Engineering Integration
Abayneh Mykjas – Architectural Design
Mariane Boctor – Architectural Integration
Eddie Perreira – drafting
Vahe Essasholian – 3d digital modeling
Cyan Sattin and Jimmy Thomas – wood and scale models
Jennifer Fulmer – materials and walls systems.
Agnes Smith – design team management
Mo Whelan  - business management
Miko Tjusi - accounting